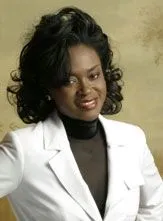 Interested in Booking or Interviewing Dr. Quaidoo for Your Next Media Event?
Topics Include:
1. Stress and Anxiety Management!

2. Stop Smoking Now!

3. Blast through Your Fears and Claim Your Million Dollar Smile!

4. Achieve Life Mastery through Smile Mastery!
As an Author, Consultant, Spokesperson, Expert, Coach and Educator,
Dr Quaidoo has been featured on Television, Radio, Print , and on the Internet.

Media Appearances include the following:
WTVW-TV Fox (Evansville, OH), USA Radio (National)
CBS KLBK-TV (Lubbock, TX), WFNC-AM Radio (Raleigh, NC)
Comcast Cable/NBC (Philadelphia, PA), WMGM-TV and Radio
WAMV-AM Radio (Roanoke, VA), New Englanders Cable (Boston & NE)
KGWN-TV CBS (Cheyenne, WY), KRES-FM Radio (Kansas City, MO)
WNCR –TV (Raleigh, NC), KEZI- TV ABC (Eugene, OR)
WOHI –AM Radio (Pittsburgh, PA), KWCJ –AM Radio (Kansas City, MO)
SexySassySmart TV – Broadband TV/National IPTV, Good News Internet Programming (Global), WDIS-AM Radio (Boston, MA), KCTU- TV PAX (Wichita, KS), KPQ-AM Radio Seattle, KKNW 1150AM Radio, Seattle, WA, King 5 TV – 'Evening Magazine', Seattle, WA, Daily Buzz TV, Orlando, FL.
Please Direct Media Enquiries to:
Smile Matters Inc. 4957 Lakemont Blvd. S.E. Suite C416, Bellevue, WA 98006
(800)979-4189 /(425)641-5480 or via Email to [email protected].
For Sponsorship Information Click Here